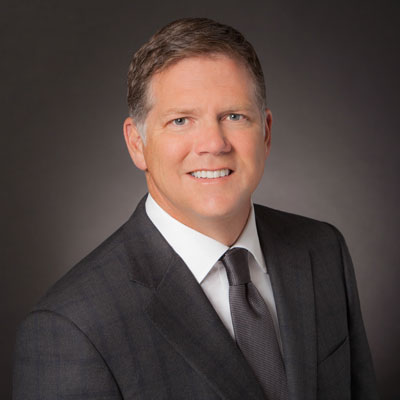 I began my career defending schools from sex abuse cases.

We have insurance coverage experience, including providing coverage opinions for insurance companies. Coverage is always an issue in sex abuse cases and a plaintiff attorney's lack of knowledge regarding insurance coverage can be—and will be—easily exploited by the insurance companies defending the abusers and their employers

Our trial experience. If a victim's attorney does not have a reputation for being willing and able to try a case before a jury, the victim will have to take whatever the abuser is willing to pay. We try cases unless the defendant pays the high end of the case's settlement value.

We handle large, high profile cases that have required sophisticated and aggressive control over the news media through the use of our extensive public relations knowledge and experience. A few examples include the sexual abuse cases against Congressman Bob Filner and Congresswoman Christina Garcia, sexual abuse cases against University of San Diego and Point Loma Nazarene, sexual misconduct cases against San Diego Police Officers Anthony Arevalos and Chris Hays, and Deputy Sheriff Richard Fischer, rape cases against the Newport Beach surgeon and reality tv star Dr. Grant Robicheaux, and the sexual abuse cases filed for the Cheetahs exotic dancers.

Finally, we believe in the higher public good brought about by aggressively pursuing sexual predators and those that enable them. The criminal justice system has and will continue to fail 99% of sexual abuse victims. Only through a lawsuit can a victim be represented and pursue recovery for her own damages. Through speaking out and fighting back in the civil justice system, each victim gives voice to those too scared to speak out. In turn, predators learn that it doesn't pay to sexually abuse others. In fact, they learn that it will cost them and their enablers dearly, paving the way for real change in our society.
Awards & Accolades
Mr. Gilleon has handled hundreds of cases, and through these, he has progressively built an outstanding reputation. These are some of the accolades and awards he has earned:
Top Attorney in 2011 by the San Diego Metro Magazine
Top Young Attorney Finalist in 2011 by the San Diego Daily Transcript
One of the top 40 Lawyers who were younger than the age of 40 in the State of California in 2015 by the American Society of Legal Advocates
In 2015 he was also recognized as a Rising Star- Super Lawyer, which only recognizes only 2.5% of the attorneys younger than the age of 40 in the State of California
Super Lawyer of 2017
Based on peer endorsements and client reviews he was rated as a Top Attorney Practicing on Avvo.com in 2017
One of the top 100 trial lawyers by the Association of Trial Lawyers on a national level
One of the top 40 trial lawyers who are younger than the age of 40 by the Association of Trial Lawyers on a national level
In the years 2013, 2014, 2015, 2016, and 2017 he received the Avvo.com Client's Choice Award
About Us
Allegations against men and women in power are coming out of the woodwork every day having committed acts of sexual abuse or misconduct. These crimes are making the public more aware of how serious this crime is and how often it occurs from supposedly trusted professionals. Doctors who have taken an oath to serve the public, and other trusted public officials, as well as community leaders, are using their position to influence and coerce women, men, and children into unspeakable acts of sexual activities.
Sexual abuse can happen to anyone and in any setting, and Dan Gilleon, Sexual Abuse Attorney in California, is on your side to help you seek the compensation and justice you deserve.
Sexual abuse is a crime taken very seriously by Mr. Gilleon and his entire legal team. His firm stands apart from the rest and excels on what they provide for their clients to ensure everyone receives the right compensation they deserve.
Why Choose Dan Gilleon When Sexually Abused
Dan Gilleon has earned a reputation for speaking boldly against sexual abuse, gender violence, and sexual harassment. Through his victories in the court system, he has been able to defend the less fortunate to fight against violent and heinous acts committed against them, and help to restore a sense of confidence that the legal system works. 
Mr. Gilleon and his legal team will work hard to ensure you receive the compensation and justice you deserve by:
Walking with you through the entire process. Sexual abuse is a violent crime that leaves its victims feeling powerless and often afraid. Dan Gilleon realizes how vulnerable and alone his clients feel during this time and strives to ensure they know they are not alone. He and his entire team will be by your side through the entire process and walk you through each step of all civil proceedings.
Decades of combined experience. Gilleon's legal team has decades of combined experience in California law and the legal system. They have successfully helped numerous clients who have suffered from sexual abuse in all settings; in their workplace, at a medical clinic, by a trusted community leader, and in many other areas.
You are treated with dignity and respect. Gilleon and the whole legal team will treat you with nothing less than utmost professionalism. You will never feel like you've been shuffled or forgotten as they will provide you with personalized and personal care to ensure you receive the best possible outcome. You will receive updates on your case and are encouraged to call at any time if you have questions. The Stop Sexual Abuse Law Firm and Mr. Gilleon understand how difficult this situation is for you, and will treat you with the respect and compassion you deserve to see you through the entire legal process of seeking compensation.
Organized and ready. Dan Gilleon and legal team are ready and organized to meet every legal step necessary in filing your civil suit against the perpetrators. With the combined experience and knowledge of the legal and court systems in California, they will ensure your case stays on track and have all information ready and organized to file on your behalf.
Some of Our Key Practice Areas
Sexual abuse is a serious crime and one that leaves its victims in a vulnerable situation. There are several practice areas that these crimes fall under the State of California. Each of the categories targets a slightly different action but generally have a few factors in common. California sexual abuse laws make it illegal and against the law when intimate sexual conduct is performed with another person who is either unable or unwilling to participate in the act. The most common abuse is rape, but also includes sexual battery and forcible penetration with a foreign object.
Dan Gilleon has expertise across a wide range of practice areas regarding California's sexual abuse and other sexual misconduct laws. He is ready to defend you and build a solid case regardless of the details involving your incident. These are some of the sexual abuse categories under the California legal system which define sexual abuse:
California Penal Code 234.4(a) Sexual Battery
This crime is committed when a person engages in unwanted touching of a victim's private parts, while the victim has been restrained in any form or manner for the purposes of sexual gratification, abuse, or arousal.
California Penal Code 261 Rape
The crime of rape occurs when a person engages in sexual intercourse with another who is unable or unwilling to provide consent to the act due to physical force, fraud, threat, or duress.
California Penal Code 289(a)(1) Forcible Penetration with a Foreign Object
This crime is committed when a person uses a foreign object to forcibly penetrate a victim's anus or genitals for the purpose of sexual abuse, or gratification by force, violence, fear of immediate bodily injury, retaliation, menace, or duress.
California Penal Code 288 Child Sexual Abuse
Child sexual abuse occurs when a person lives in the same house as the minor child and over a set time engages in three or more acts of substantial sexual conduct three times or more with a child younger than the age of 14.
California Penal Code 261 also covers the crime of Date Rape
This crime describes non-consensual sexual intercourse, which takes place between two people who were either dating or voluntarily spending time with each other. This crime may sound more casual than a 'rape' charge; however, the two crimes fall under the same penal code and are prosecuted the same.
Sexual Abuse in TV, Film, and Music
Sexual abuse in the TV, film, or music industry encompasses many of the above crimes. It can include forcibly penetrating a person with a foreign object or using alcohol and drugs to ensure a victim is pliant.
Why Choose Dan Gilleon
Dan Gilleon has made it his mission to see that overlooked, and underprivileged people receive the same quality legal team as those who are more capable of paying high legal fees. He does not support sexual abuse or gender violence and has spoken boldly against these crimes.
Dan Gilleon is a symbol for hard work with a never-ending quest to provide more for his client's than just their basic legal needs. When he worked at a legal firm specialized in defending insurance companies, he gained an intense 'fire in his belly' reputation for fighting for his client's rights. This reputation has followed him to his fight for his sexual abuse clients and their rights. The outstanding award collection he has earned proves his legal expertise and skilled courtroom maneuvers and shows that he is capable of fighting for his clients. 
Mr. Gilleon moved to California as a young teen, and after graduating from high school, he joined the United States Navy. Following a four year stint in the Navy, Mr. Gilleon attended the UCSD as well as the California Western School of Law where he earned cum laude honors.
Other Interests of Dan Gilleon
When Mr. Gilleon is not aggressively fighting for his clients, he likes to spend time educating the public on legal principles, which are likely to affect their lives in one manner or another. He likes to share his insight on sexual abuse and how the problem has to be addressed adequately. He discusses the laws regarding the different forms of sexual abuse in California and points out areas in the law that need to be rectified to ensure victims receive their due compensation by the fullest extent of the law. 
Outside of the legal world, Mr. Gilleon spends time with his wife and five children in San Diego where they live. He enjoys golf and spends time performing cannonballs in the pool where he spends time relaxing with his family. Another of his life enjoyments include taking his family on road trips, including frequent trips to Big Bear.
Contact the Stop Sexual Abuse Law Firm for Expert Legal Assistance
Dan Gilleon and his legal team have an excellent track record for winning cases. They are familiar with the laws in California and experienced in the court systems dealing with sexual abuse. Contact us if you need our help to sift through the complex California laws as well as the paperwork and procedures involved in these very serious cases.
Call us today at 800-905-1856, and we can arrange to sit down and discuss your options on filing a civil claim against your abuser. You are not alone in this fight for justice, and we want to help you receive full compensation, so call now.